RIO 888 Account
INVESTMENT OBJECTIVE
To provide medium to long term capital appreciation through investment in space travel. Private investors have increasingly looked for exposure to investments which may traditionally have been out of reach for most. An investment of this type will not be for everyone – by its nature it may be illiquid and investors may have to wait to potentially see the forecasted returns. Virgin Galactic has announced plans to go public and is aiming to become the first listed space company.
By being ready to invest from the outset RIO 888 will aim to provide investors with the opportunity to profit from this exciting industry. To provide some short term growth and a degree of liquidity the Account will trade and/or hold a focused selection of gold mining stocks, however, in line with the terms and conditions, RIO 888 should be viewed as a buy and hold investment.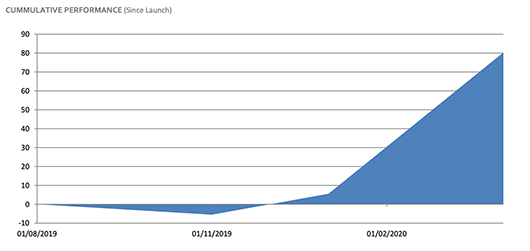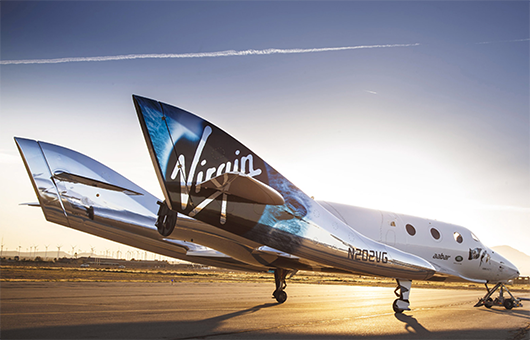 Virgin Galactic Newsfeed
July 2nd - Virgin Galactic is unveiling the cabin of its rocketship that will fly people to the edge of space, and you can watch a live virtual tour on YouTube
July 1st 2020 - Virgin Galactic expects to receive key FAA license within next two spaceflights
June 28th - Virgin Galactic thinks it can leverage its space-tourism program into a $15 billion-a-year high-speed travel business
June 26th - Virgin Galactic's SpaceShipTwo aces 2nd glide flight over Spaceport America
June 22nd 2020 - Virgin Galactic will help train astronauts for NASA
June 22nd 2020 - Virgin Galactic signs NASA deal for commercial space flights
June 20th 2020 - Virgin Galactic will organize private passenger trips to the space station for NASA
June 19th 2020 - NASA gets set to put astronauts on Blue Origin and Virgin Galactic suborbital flights
June 19th 2020 - With All Its Technology, Virgin Galactic Stock Isn't Just a Space Play
June 17th 2020 - Making Money with Virgin Galactic Isn't Rocket Science
June 16th 2020 - Space Tourism Market to Witness Astonishing Growth by 2025 | Space Adventures, EADS Astrium, Virgin Galactic
June 16th 2020 - Virgin Galactic Holdings Inc. (NYSE:SPCE) on the Path to Profitability
June 15th 2020 - Global Rocket Propulsion Market (COVID-19 Impact Analysis) – Latest Industry Research and Future Growth Outlook
June 12th 2020 - Governor appoints Spaceport Authority board members
June 11th 2020 - SPCE Makes Notable Cross Below Critical Moving Average
June 9th 2020 - PreMarket Prep Stock Of The Day: Virgin Galactic
June 9th 2020 - Virgin Galactic is building and testing spaceships during the coronavirus pandemic.
June 8th 2020 - Calls Skyrocket on Virgin Galactic
June 1st 2020 - Virgin Galactic stock soars following SpaceX success

May 23rd 2020 - Virgin relinquishes control of Galactic space business